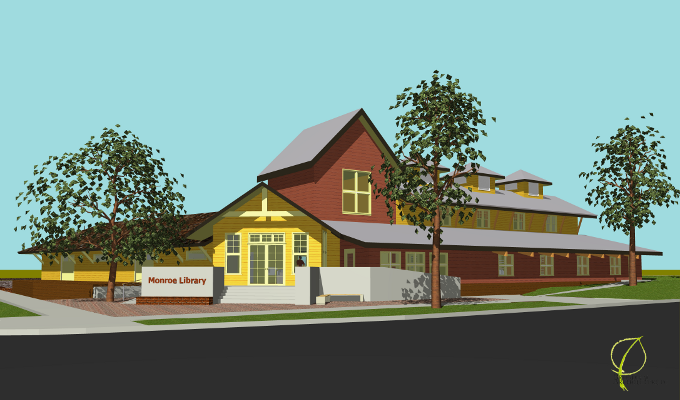 View from Highway 99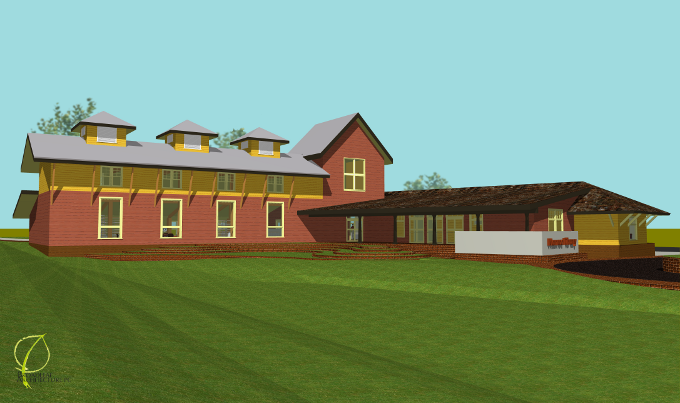 Main Entry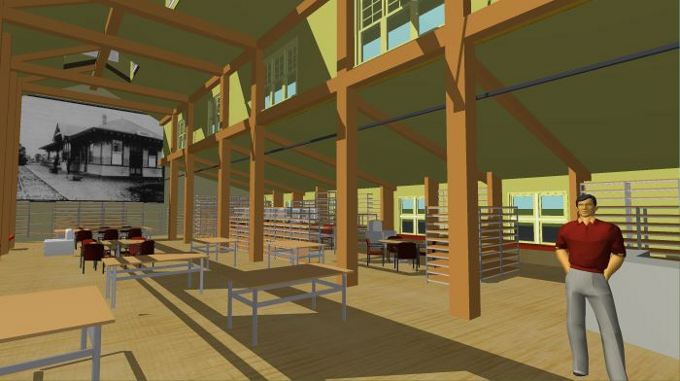 Main Library Space
PDF Files:
Preliminary Floor Plan
Preliminary North Elevation
Preliminary East Elevation
Preliminary South Elevation
Preliminary West Elevation
Click on links below for 360 degree views of Rooms
If movie does not load - you may not have the required Quick Time Player -
Download Player Here

Main Library Interior View
Entry Atrium

Depot Meeting Room
Driving North on Highway 99
Presentation Movie 04-28-2009
(Large File, may take some time to download)
---
Facts About the New Monroe Library:

Existing train depot will be raised to original platform elevation (with ADA access).
Depot colors will be original Southern Pacific gold.
Depot & restrooms can be accessed without going through the library.
Library will have self-check stations and a staff;/information kiosk.
Window seating.
Southern building orientation for natural daylighting and passive solar.
Natural daylighting and ventilation will keep building at even temperature without harming library books & materials.
Energy efficient design.
Includes a courtyard & exterior gathering area.
---

For More Information:
The New Monroe Community Library Blog
Corvallis Gazette Times Newspaper Article